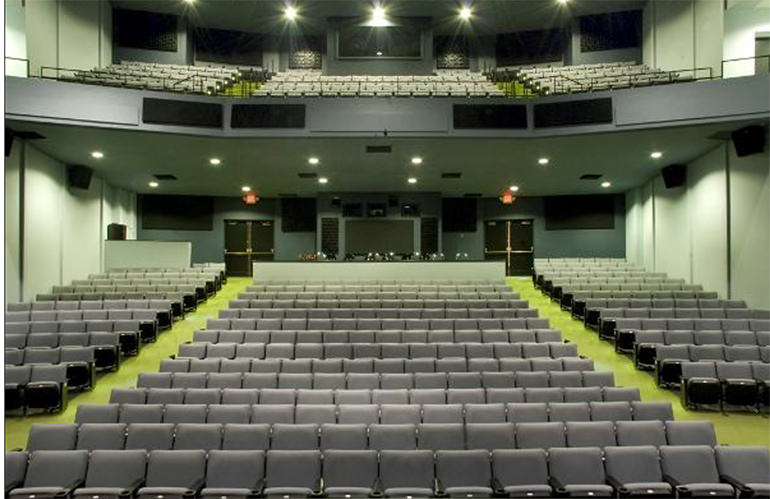 Theater Audio System
The Randall L. and Marianne W. Tobias Theater, aka The Toby, is the newest place to experience culturally adventurous performances, speakers and cinema in Indianapolis. Programming includes cutting-edge performers, thought-provoking conversations with artists, designers and museum directors, and international films and art cinema.
Our scope of work included the design and implementation of a state of the art Dolby Digital Audio System (over 18,000 watts of power) for this totally renovated 600 seat auditorium. The theater audio system supports 35mm film and Blu Ray DVD. In addition to movies, the audio system can be automatically reconfigured to support live performances or guest speaker presentations via our touchscreen control system.
Our automation system also accesses their house and stage lighting system for total control of the theater.
We also assisted in the design and installation of the acoustic treatments to make this one of the best venues in the city.