Buffalo Wild Wings Geist, IN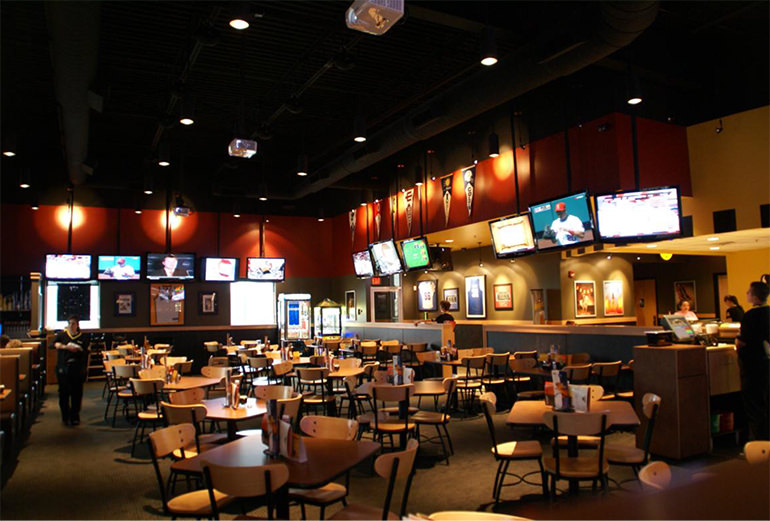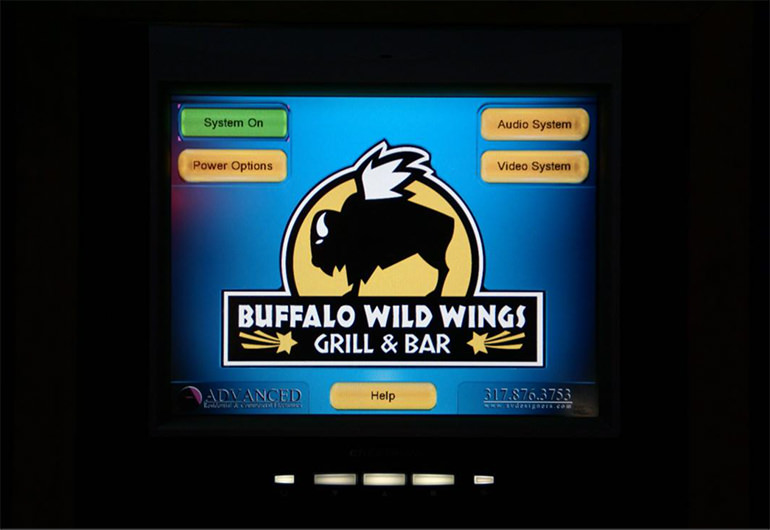 We are an authorized A/V contractor for this nationwide restaurant chain. This location has over 45 Plasma displays, and 8. The entire audio video system is controlled through a touch screen. A single touch allows our client to send a promotional DVD to all displays prior to a major sporting event. Once the DVD is finished, another "button" instantly restores all of the displays to a preset selection of different satellite and cable boxes.
ANY of the 8 HD satellite receivers and 2 HD Cable boxes can be sent to ANY Flat Panel or Projector at any time. Audio and Video are entirely controlled through the touch screen near the Bar.