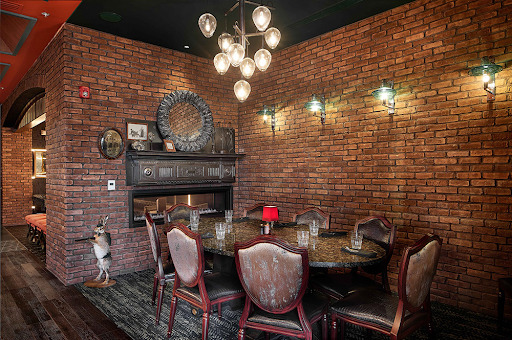 1933 Lounge
A new location for Huse Culinary in the Fishers District development project.
Huse Culinary was particularly interested in preventing technology from disrupting the refined and elegant atmosphere of the space. We worked diligently with the folks at Huse Culinary and Phanomen Design to carefully blend the A/V system needs into the upscale décor. Video screens disguised as mirrors using the highest quality optical grade glass treatment which allows the video image to display with minimal loss of brightness or color accuracy. In addition, video connections are placed in several areas of the restaurant to allow discreet connection to the entire system in the event the restaurant is booked for private events such as company meetings, sporting events or celebrations. The audio speakers were selected to remain unobtrusive yet still provide high-quality sound.
The control system has been specifically engineered to automatically activate every day at preset audio levels to maintain a consistent ambiance in the space.